PVC or ABS table corner protector is one of the most extended solutions for board manufacturers and for the furniture industry. Edgebanding not only assures that the melamine board will be protected from daily scratches and blows, but it also ensures their durability with the pass of time.
Here at Protecnic we have simple table corner protector, laser edging and t-molding. It is true that simple edge is the most common one, nevertheless as the possibilities of plastic extrusion are limitless, in our facilities we create flexible edge. The main characteristic and advantage of flexible edge is that it is able to adapt to any silhouette and the wavy profiles that may have the piece of furniture.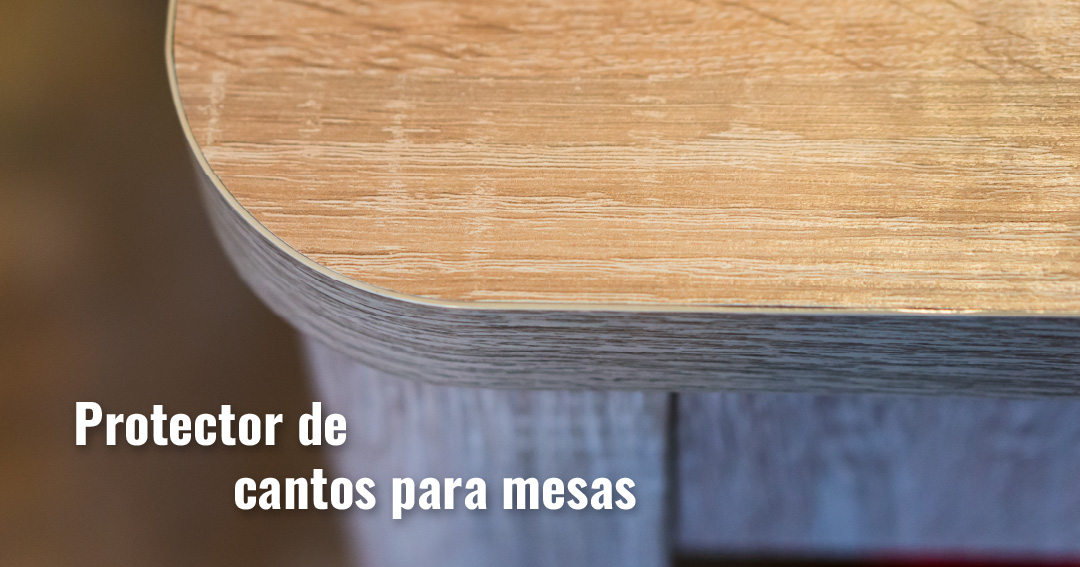 Flexible table corner protector is embedded, that means that it fits into the cabinet and is fixed by its own design. It is manufactured in PVC, has different hardnesses and thicknesses, furthermore it is able to adapt to complex shape and a wide range of finishes is available. In order to create these special profiles, experienced personnel, capable of finding the answer that the client is looking for when faced with certain technical challenge, work at our technical office.
Because we want to improve ourselves and like facing new challenges, our team has designed a new flexible table corner protector, also known as t-molding, which has a wavy profile that makes it possible for it to fit into the furniture, while providing solidity and resistance to the ends of the piece for environments of intense and continuous use. It is because of this that it is more commonly used in caravans, offices and in spaces which involve children such as bedrooms or schools.
As it has a high level of customization and design, we are able to provide a wide range of designs adapting to the needs of our furniture industry customers, who are constantly innovating in terms of products and designs. Besides, one of our main objectives at Protecnic is working every day hand in hand with the sector to create efficient solutions that provide both, durability and quality, to the finial finish of your pieces.